Marketing Content & Events Manager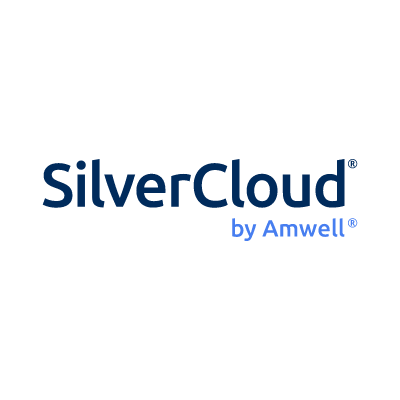 SilverCloud Health
Administration, Marketing & Communications
England, UK
Posted on Saturday, August 12, 2023
Role Overview:
The Marketing Content & Events Manager will come from a strong background in external communications and thought-leadership/content, ideally with a background in journalism and communications. They will be experienced in the design and set up of physical and virtual events from brokering, building booths, managing speakers and compiling briefing documents. They will champion and own content in media and across SilverCloud & Amwell owned channels and be an exceptional and experienced copywriter, drafting and editing all thought-leadership from blogs to articles for media. This role will require a lot of writing.
As part of their role, they will have responsibility for the development and implementation of all PR and communication strategies in UK, Ireland, Germany, Australia and any new markets we launch in managing and protecting the brand and reputation. This will also include supporting any go-to-market strategies for Amwell.
This role reports into the Senior Marketing Manager who oversees a number of marketing disciplines, and has a dotted line for alignment into External Comms in US.
Amwell will support you to:
Strategy
Monitor market, media trends, competitive landscape and sentiment and use insights to support the design and ownership of strategic communications and thought-leadership.
Create messaging house and pillars for brand product
Design and draft thought-leadership and communication strategies to solidify the brand as an exemplar.
Manage all content strategy across all owned channels including website, social media etc working in tandem with the Digital Content Manager.
PR & Thought-leadership
Copywrite and edit all content, press materials and thought leadership
Supporting leadership for proactive and reactive external media relations including crisis response efforts working with US PR & Communications lead
Draft and manage all internal communications for marketing and customer communications
Support Senior Marketing Manager to execute highly successful global PR campaigns.
Draft speaker notes for internal leadership or SMEs talking to media or on stage
Researching, negotiating and managing influencers from strategy to deliverables.
Work with Product Marketing Lead to support messaging associated to key products, and design effective product launches.
Manage the production of pillar thought-leadership for media and demand generation – feedback rounds, editing etc to deliver on time and at high quality.
Events
Lead all brokering, set and design of events (physical and virtual) to support sales. Working closely with Demand Gen and Product Marketing.
Creation and management of international events including event narrative, speakers, logistics, branding.
Event reporting
General
Manage weekly press coverage, and media wrap-up reports.
Report quarterly on media pickups, share of voice, reach, website and social engagement
Ownership of department OKRs
Managing finance – invoices, POs and planning budget
Craft compelling messaging and positioning across channels, including landing pages, ad campaigns, and physical sales materials/collateral.
Utilize strong project management skills.
As a Marketing Content & Events Manager, you have:
You will have a record of achieving results in a fast-paced, entrepreneurial environment. You are patient, adaptable, and flexible, and have a knack for understanding customer needs and developing innovative solutions. You can shift easily between planning strategy and getting your hands dirty to see your plans through. Other key characteristics are as follows:
Minimum of 3 years' recent PR agency experience conducting media relations and thought-leadership
Experience in successfully managing crisis communications
Proven and exceptional written and verbal communication skills – able to produce well written content quickly and to timeline.

Experience with behavioural science within copywriting a bonus

Relevant qualification in discipline such as Communications, Journalism, Psychology etc.
Experience managing the design and set up of physical and virtual events is a must
You are a creator at heart, and have experience producing stellar content.
Data-driven, turning to evidence and thoughtful analysis to make decisions. You are driven by results, which is key when you are on a lean team that needs to focus their efforts.
Strong record of successful results in seeing projects through from strategy to execution.
Excellent attention to detail and highly organized.
Travel may be required up to 25%
Demonstrated ability to think strategically and to identify opportunities
Ability to prioritize and plan effectively, with a strong attention to detail
Experience managing influencer and PR campaigns end-to-end.
Motivated to excel in a fast-paced environment
Have strong healthcare (NHS etc) and/or digital health marketing and communications experience is a plus.
Ability to be a sole contributor, collaborating with multiple teams and functions within the company including product, sales, customer success, marketing, design, and analytics.
We take pride in offering our employees a rich purpose driven experience and dynamic people-first ecosystem that truly values the wellbeing of all employees and their families through healthy work/life balance perks such as flexible working for all, health insurance, generous vacation, and wellness days to help support their overall health.
Please note, SilverCloud will collect and process any personal data which it receives in accordance with its privacy notice. We may also collect personal data about you from third parties or public sources as needed to engage with you concerning job opportunities at SilverCloud. For example, before and during the course of your employment with us, we may collect information from public social media resources, such as your public LinkedIn profile, for recruitment purposes. We also may conduct lawful background screenings, to the extent permitted by law, through a third-party vendor for information about your past education, employment, credit and/or criminal history.