Behavioural Health Coach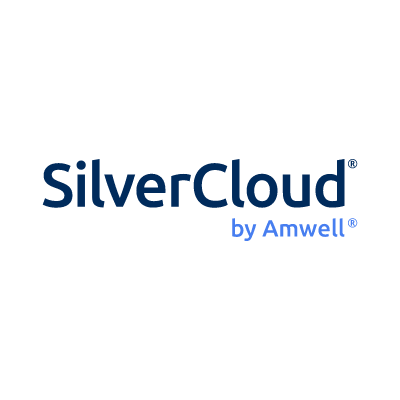 SilverCloud Health
Dublin, Ireland
Posted on Wednesday, January 11, 2023
Role Overview:
As a Behavioural Health Coach, you are responsible for supporting and encouraging users as they engage with a wide range of Mental Health and Wellbeing programmes for anxiety, depression, and stress; providing guidance and one-on-one encouragement to those who need additional support. You will be a part of our rapidly expanding clinical team and play a critical role in our users' success in SilverCloud programmes.
SilverCloud Coaches should expect to work on a part-time basis of 15-20 hours per week.
SilverCloud Health & Amwell will support you to:
Demonstrate excellence and innovation in digital behavioural health coaching
Review user's engagement and work with users to motivate, support and manage their health and wellbeing through a range of online programmes
Message users on a weekly basis to relay insights about improving the user experience, track patterns, and take initiative when something could be better for our users
Demonstrate supportive presence by expressing empathy, observing patters in tracking, add depth to user experience, and supporting realistic and personalized goal-setting
Encourage users to utilize their programme to meet identified goals, preventing lapse of user engagement and increase depth of user understanding of the content and tools in the programme
Work collaboratively with the clinical operations director to coordinate treatment needs, referrals, and assist in compliance with treatment recommendation
Manage at-risk cases on an ad hoc basis
As a Behavioural Health Coach, you have:
MA Degree or degree in progress in a psychology-related field
A strong understanding of Online Mental Health Services
Excellent communication, writing and typing skills; able to use written communication in a clear and personal way
Comfort using multiple technological tools in your day-to-day; you are able to adapt and grow with technological developments quickly
Insightful, empathetic and compassionate; you're closely observant about your users and are able to see that detail to make your users feel known, supported and motivated
Excellent judgment; with close training and supervision, you are able to identify and appropriately respond to risk indications, recognize the limits of your training and expertise and consult a supervisor as appropriate, and operate within the boundaries of the coaching role, without engaging in analysis, counselling, assessment or therapy
Experience with cognitive behavioural models, motivational interviewing or short-term therapy approaches
We take pride in offering our employees a rich purpose driven experience and dynamic people-first ecosystem that truly values the wellbeing of all employees and their families through healthy work/life balance perks such as flexible working for all, health insurance, generous vacation, and wellness days to help support their overall health.
Please note, SilverCloud will collect and process any personal data which it receives in accordance with its privacy notice. We may also collect personal data about you from third parties or public sources as needed to engage with you concerning job opportunities at SilverCloud. For example, before and during the course of your employment with us, we may collect information from public social media resources, such as your public LinkedIn profile, for recruitment purposes. We also may conduct lawful background screenings, to the extent permitted by law, through a third-party vendor for information about your past education, employment, credit and/or criminal history.