Senior Data Scientist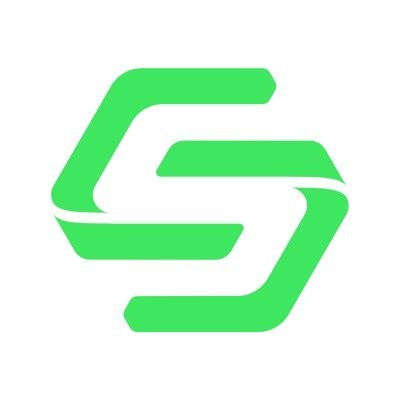 CitySwift
Data Science
Remote
Posted on Thursday, May 4, 2023
About CitySwift
CitySwift's big data platform powers major bus networks across the globe. Since its inception, CitySwift has built the world's first Mobility Intelligence as a Service platform, with a suite of products that enable bus companies to adapt bus networks for maximum efficiency and growth.
At CitySwift, you'll get the chance to do meaningful work with measurable impact. We are revolutionising the public transport industry and are looking for people who are driven by passion and fuelled by ambition to join us on our mission.
About The Team
Our data team are enthusiastic, inclusive, team players. They empathise with the users' pain points and work together to solve tough problems. They also share supportive feedback to help each other grow and improve. Our data scientists are the kind of people who are committed to helping others, and using tech for good. It's a friendly environment with regular tech talks, tech team coffee breaks and social clubs making it easier to connect with your colleagues.
The role in a nutshell
At CitySwift, we are building a world-class data science team to digitally transform public transport in major cities around the world.
We want a Senior Data Scientist to join a rapidly growing team, solving interesting and complex technological problems with real-world solutions.
Today, we analyse billions of data points for a selection of the world's largest transport companies, shipping a product that constantly delivers for clients and exceeds expectations.
Our Development Ecosystem
Google Cloud Platform

BigQuery

AI Platform

Dataflow

Cloud Composer

Cloud Functions/ Run

Python

Pandas

Apache Beam

Airflow

Forecasting and Statistical Packages

PostgreSQL
Experience with these technologies would be beneficial but you don't need to have worked with all of them to apply.
What you'll do
Build statistical and machine learning models to understand and predict various aspects of public transportation, including demand, run times and usage patterns to name a few.

Building and improving data transformation pipelines for ingestion and feature engineering.

Conduct rigorous testing and evaluation of existing models, suggesting improvements and optimisations as well as exploring alternative approaches.

Conducting R&D and exploratory analysis into new avenues of interest, with an aim to better understand the problem to be solved and gain deeper understanding of the nuances of data driven public transport optimisation.
What you need
4+ years experience as a Data Scientist

Proven experience of data science and machine learning applications in a variety of areas and solving different problems using a variety of techniques.

Solid grounding in statistics and with proven ability to relate statistical analysis and metrics to real world problems during product development.

Strong Python 3.x knowledge with continuous use of pandas, sci-kit learn, TensorFlow and stats models or any other model building packages.

Strong SQL and data manipulation skills.

Experience using cloud based platforms for data manipulation but also cloud based model training and hosted real time and batch predictions.
Benefits & Perks at CitySwift
Very Competitive Market Salary

Automatic enrolment into our pension scheme for all employees, matched company contributions

100% Company paid healthcare available to all employees, with the option to add dependents discounted

Automatic enrolment for all employees into our Life Insurance scheme

25 days annual leave allowance, with additional company days off given throughout the year

Flexible working hours and remote working opportunities based on role

Maternity and paternity benefits (100% maternity pay for employees over 2 years of service)

Paid Company sick pay

Mental Health support (Employee Assistance Programme (EAP), Wellbeing supports (yoga, fitness classes) and free eye tests

Opportunity to make your mark in a high growth Irish Tech Company and help us in our mission to reduce global emissions from transport

Bike to Work & TaxSaver commuter scheme

Employee referral program available to all employees, opportunity to earn up to €4,000

Service Recognition Awards and Personal Celebration benefits available to all employees

Work Abroad Program available to all employees.

Office in City Centre location in Galway

Active social club where employees are encouraged to have fun together both inside and outside of work!